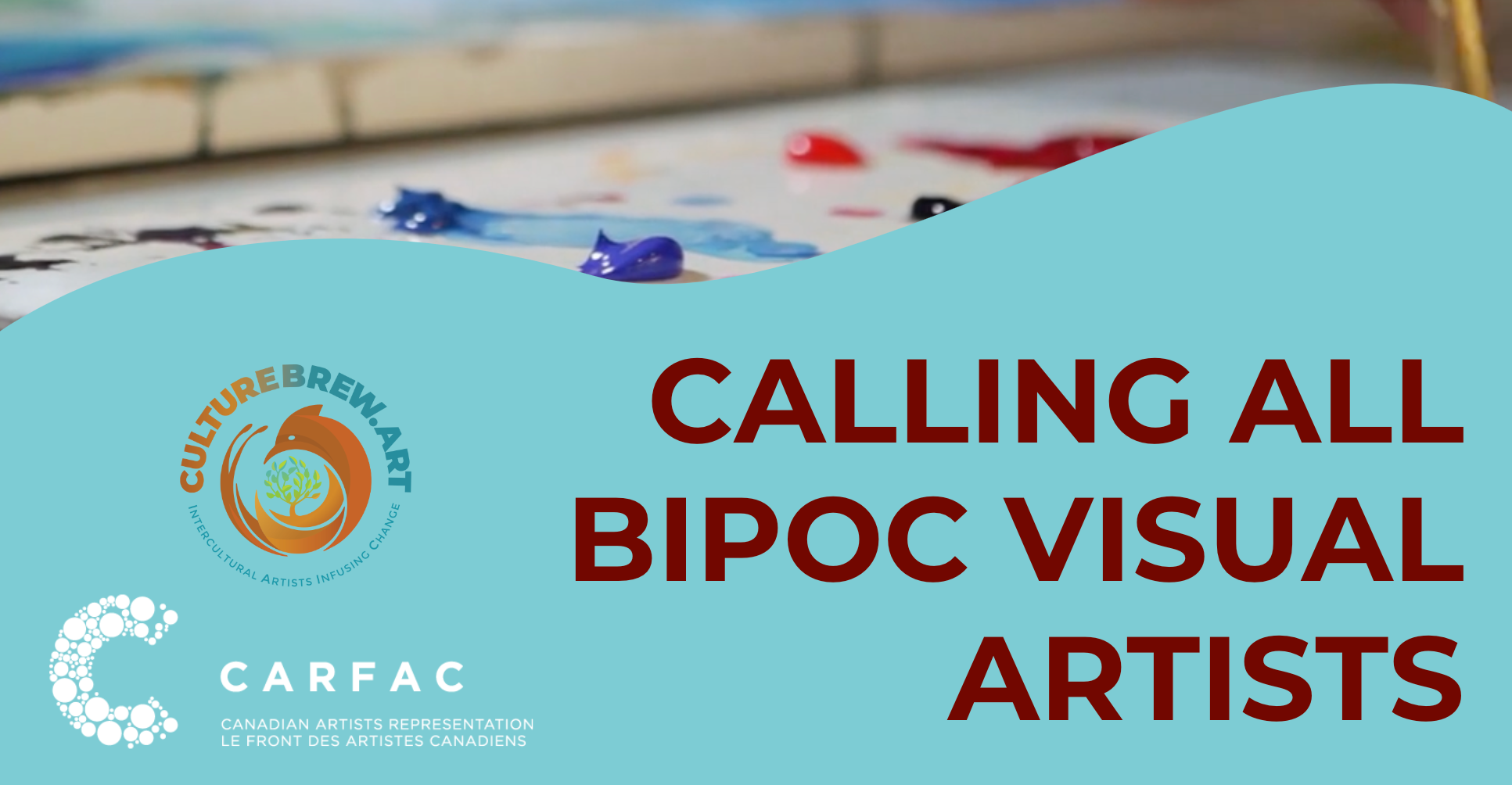 We are thrilled to now include BIPOC visual artists and their work in CultureBrew.Art! With CultureBrew.Art you can create an artist profile to showcase your work to our growing subscriber list of engagers and employers looking for BIPOC artists like you from the visual arts sector and beyond.
We also invite current CBA members who have a visual arts practice to consider adding the visual artist module to their profiles to better represent the fulsome nature of their artistic practice.
In partnership with Canadian Artists' Representation/Le Front des artistes canadiens (CARFAC), we consulted with BIPOC visual artists from across disciplinary practices as well as from almost every province and territory across the country, to explore what improvements CBA should make that would allow visual artists to be effectively found by curators, galleries, museums, and other engagers. Consultation participants shared their experiences as artists, the barriers they face when being considered for opportunities by engagers, and how artists across Canada might better connect to one another.
Through our consultation process, we have added the following visual arts categories to our visual arts discipline module:
Bark Biting
Beading
Body Art
Carving
Ceramics
Comics and Graphic Novels
Design
Drawing (pencil, pen, pastel, etc)
Embroidery
Fibre or Organic Art
Fish Scales
Fur/Hair Tufting/Quillwork
Glass
Hides (including drum-making)
Illustration
Installation
Jewelry
Land-based art
Metal Art
Mixed Media
Multi-media
Painting
Performance Art
Photography (digital or analog)
Printmaking (etching, silkscreen, etc)
Sculpture
Tattooing
Textiles
Weaving (bark, cedar roots, etc)

Don't see your area of artistic practice? No problem – you can add tags to customize your profile using our "tags" feature!