CultureBrew.Art (CBA) is a digital platform that promotes and fosters intersectional interculturalism throughout the performing, literary, and media arts. Its central tool is a national searchable database of Indigenous and racialized artists – actors, writers, singers, musicians, dancers, filmmakers, directors, designers, composers, choreographers, stage managers, and other arts and culture professionals – to which theatres, dance and opera companies, film/TV casting professionals, indie directors/producers, schools, community and social service non-profits, government agencies, media outlets, ad agencies, and more may access as subscribers.
CBA is a powerful tool for building a more inclusive arts and culture sector that more authentically reflects Canada by promoting Indigenous and racialized artists; increasing hiring opportunities for BIPOC (Black, Indigenous, People of Colour) artists; and fostering intercultural connection, community, and artistic collaboration. CBA is searchable by artistic discipline, gender, racial/ethnic heritage – Indigenous (First Nations, Inuit, Métis), African diaspora, East/Southeast Asian diaspora, Latin American (Latinx) diaspora, South Asian diaspora, West Asian/Southwest Asian/North African (Middle Eastern/Arab) diaspora, mixed ethnicity – and other fields as determined by research data gathered through community consultations.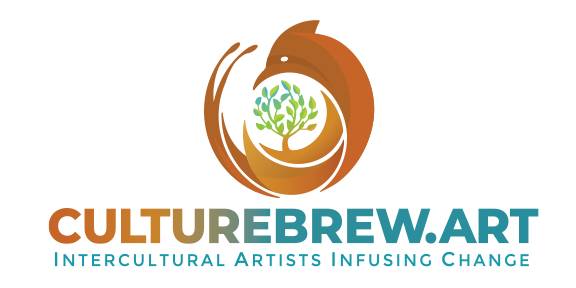 About Visceral Visions Society
CultureBrew.Art is an initiative developed by Visceral Visions Society.

Visceral Visions' mandate is to champion diverse provocative voices that struggle to be heard in an increasingly homogenized world through the media of artistic expression, and promote and foster Indigenous and racialized Canadian artists.
Founded in 2003 by Valerie Sing Turner as a registered non-profit society in British Columbia, Visceral Visions incites intersectional and intercultural artistic community in Vancouver and beyond through a potent mix of storytelling, advocacy, and professional development.