Report Editor/Copy Editor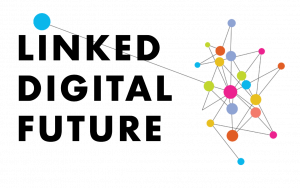 Company/Organization/Producer Name
CAPACOA / Linked Digital Future
Submission Deadline or Event End Date
Description
Linked Digital Future, an initiative led by CAPACOA (Canadian Association for the Performing Arts), is completing a report based on a series of nationwide consultations with Indigenous individuals on the topic of searchability of Indigenous performing artists and performing arts organizations in Wikidata.
As we reach the final phase of the project, we are looking for an editor to review our report, provide feedback, and provide copy editing services to prepare the report for distribution and also for translation into French.
We are looking for an editor who is comfortable working in Google Docs with the suggested editing and comments feature and who is open to working in a collaborative way with our 3-person report writing project team. We also hope that the editor may be available for meetings as needed to discuss the report or suggested edits as larger conceptual questions arise.
$50/hour (rate is negotiable based on editor's rate) up to 50 hours total for the contract.
Timeline
We are hoping for an editor to begin working with us by early July. We expect the contract to run until the end of the summer, early September at the latest.
How to Apply
Please submit one PDF with a cover letter and resume outlining your editing experience to [email protected] by Tuesday June 28th 2022. In your cover letter please outline your experience with editing reports, writing, or documents about Indigenous peoples, if any.
About CAPACOA and Linked Digital Future
CAPACOA represents 150 professional for-profit and not-for-profit presenters, festivals, presenter networks, artistic companies, agents, managers and other stakeholders working across the presenting and touring sector in Canada.
The Linked Digital Future initiative seeks to enhance the discoverability of the performing arts. Our goal is to help the sector leverage the potential of linked data technologies and to foster collaboration along the performing arts value chain.
For more information, visit:
Rate of Compensation
$50/hour (rate is negotiable based on editor's rate) up to 50 hours total for the contract.
Contact Name
Frederic Julien
Priority Group(s):
Open to all
Opportunity Type
Job Position