Actor Submissions- ANAHITA'S REPUBLIC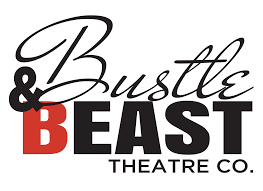 Company/Organization/Producer Name
Submission Deadline or Event End Date
Description
Bustle & Beast is seeking submissions from actors for the world premiere of Anahita's Republic by Autash at the Factory Studio Theatre in Toronto.

FIRST REHEARSAL: Feb 20, 2023.
PERFORMANCES: March 17-April 2 2023.

ROLES TO BE CAST:

Anahita: An Iranian woman in her mid-thirties, well-educated and powerful
Cyrus: Anahita's younger brother, also in his thirties. Iranian. Involved in politics at the instigation of his sister.
Omid: An Iranian woman in her early twenties.
Masood: Omid's father, Iranian, in his late fifties.

PLEASE NOTE: Anahita's Republic is set in Iran. The text is in English. We encourage Persian actors to self-identify as part of the submission process.

Please submit headshots and resumes to [email protected] [bustleandbeast AT gmail DOT com]
A full script is available upon request.
Artists will be engaged under the Indie 2.2 Policy.
Detailed information - click the link provided.
For more information, visit:
Rate of Compensation
Artists will be engaged on an Indie 2.2 contract
Contact Name
Brenley Charkow
Priority Group(s):
Specific group(s)
Race/Ethnicity
West Asian/Southwest Asian/North African (Middle Eastern/Arab) diaspora (SWANA)
Mixed Ethnicity
Opportunity Type
Call for Artists